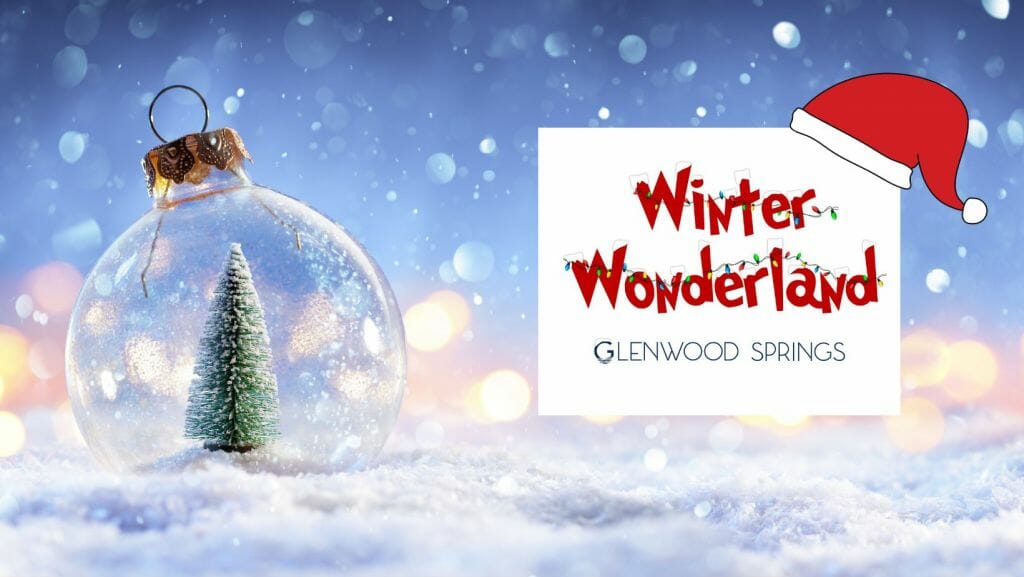 Winter Wonderland is a community celebration that will take place throughout the holiday season from the day after Thanksgiving to New Year's Day in Glenwood Springs, CO.  Brought to you by Bay Equity Home Loans in partnership with the Glenwood Springs Chamber Foundation and Post Independent.  The celebration includes dazzling light displays and decorations at homes and businesses throughout town; a series of large and small events; and a holiday decorating contest for homes and businesses! 
Winter Wonderland officially kicks off the Friday after Thanksgiving with the Hotel Colorado's Colorado Christmas featuring the highly anticipated spectacular lighting ceremony, live entertainment, and a visit from St. Nick.  The Winter Wonderland celebration concludes with the City of Glenwood Springs New Year's Eve Celebration in downtown. 
Holiday Decorating Contest
Glenwood Springs shines brightly throughout the holiday season from Winter on the Mountain at the Glenwood Caverns Adventure Park to the spectacular lighting display at the Hotel Colorado, to the local storefronts and homes adorned with lights and decorations.  
Businesses and community members are encouraged to find their inner Clark Griswold and engage in some friendly competition by participating in the holiday lighting and décor contest. 
Prizes will be given in both business and residential categories as follows:
First Place -   $500 in Glenwood Gold

Second Place - $250 in Glenwood Gold

Third Place - $100 in Glenwood Gold
One lucky voter will be drawn to win $100 in Glenwood Gold.
#WinterWonderlandGWS
Local businesses provide an experience that simply cannot be found in an online shopping cart. Glenwood Springs is a regional shopping hub.  For the best shopping around, you will find independent small businesses as well as well-known national retailers throughout Glenwood Springs. Tag your shopping experience #ShopGlenwood. 
To keep up with all the fun and festivities, you'll need your energy. Your taste buds will delight in Glenwood's vibrant dining scene. From casual fare to fine dining, there is something for everyone.  #DineGlenwood

More than ever, let's unite our community around what can happen when we shop local, eat local and support local. 
#ShopGlenwood #DineGlenwood #LoveGlenwoodSprings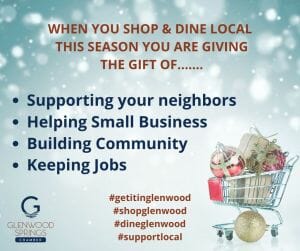 Winter Wonderland Calendar of Events
Join us in November for our 2022 list of events.