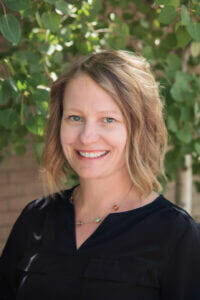 ANGIE ANDERSON, IOM
President & CEO
Joined the chamber team in October 2007.
Angie Anderson has been a fixture at the chamber for over a decade. She feels honored to work with a talented and dedicated staff and board of directors that are committed to the GSCRA's mission of helping business thrive and its vision of making Glenwood Springs and ideal mountain community.   Alongside community partners, the GSCRA gets to play an integral role in building strong businesses ultimately leading to a strong community. A "local" since she was in third grade, Angie can answer lots of random questions about Glenwood Springs.  Outside of work, she can usually be found enjoying outdoor recreational opportunities in the area with her husband Scott and daughter Paige.
THINGS SHE LOVES ABOUT GLENWOOD: Her jogger's stop on the Two Rivers' Bridge at the confluence of the Colorado and Roaring Fork.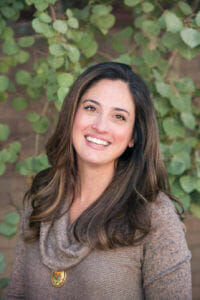 TARA HARMAN
Director of Operations and Special Events
Joined the chamber team in December 2018.
Originally from Illinois, Tara has called Glenwood Springs home for over a decade. Tara is exceptionally organized and is responsible for planning and executing special events and programs ranging from educational seminars to the annual Strawberry Days Festival. In her spare time, Tara LOVES spending time with her husband Jon and their daughter Piper, as well as cooking, reading and spending time in the great Glenwood Springs outdoors.
THINGS SHE LOVES ABOUT GLENWOOD:  Being surrounded by mountains, riding her bike by the river and breathing fresh mountain air (no Midwest humidity).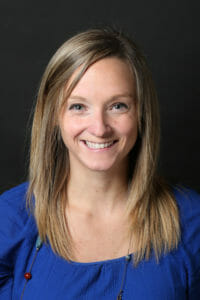 SARA TEEL
Director of Marketing and Membership Development
Joined the chamber team in May 2021.
Sara has been apart of the chamber world for over 10 years. Originally from North Dakota, Sara is excited to be in the Glenwood Springs area! She will be greeting new businesses to town, and welcoming them to the community. She also has the pleasure of promoting and connecting all of our amazing members! If you see Sara around town, feel free to say hi!
THINGS SHE LOVES ABOUT GLENWOOD:  Breweries, the hot springs, and the marvelous mountain views!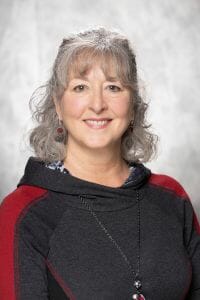 LISA LANGER
Director of Tourism
Joined the chamber team in January 2012.
Lisa is in charge of the "Fun" in "The Most Fun Town" in America through her role in tourism management of Glenwood Springs. As a staff member of the chamber and a liaison between the city's tourism management board and city council, her duties include management of the tourism budget, marketing plan and related staff and contractors. Lisa loves people and is passionate about promotion. She enjoys non-profit management and has a deep respect for volunteers. During off-hours Lisa kicks up her heals acting, singing and dancing in local theater productions.
THINGS SHE LOVES ABOUT GLENWOOD: The view from the top of Glenwood Caverns Adventure Park's observation deck.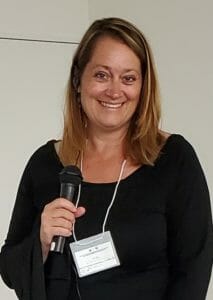 HEIDI PANKOW
Tourism Project Manager
Joined the chamber team in January 2021
Heidi has over 30 years of tourism marketing experience and is passionate about sharing authentic experiences with visitors. As a member of the tourism team, she supports Lisa with delivering the Visit Glenwood Springs message to the world via social media, website management, advertising campaigns and public relations. Heidi loves to travel and explore, especially in Colorado, and spends her free time recreating outdoors with her family and friends. Her first visit to Western Colorado included hiking to Hanging Lake and a soak at the Glenwood Hot Springs and precipitated a decision to relocate from Arizona to Colorado over 20 years ago.
THINGS SHE LOVES ABOUT GLENWOOD: The hot springs, the historic landmarks, and the Alpine Coaster!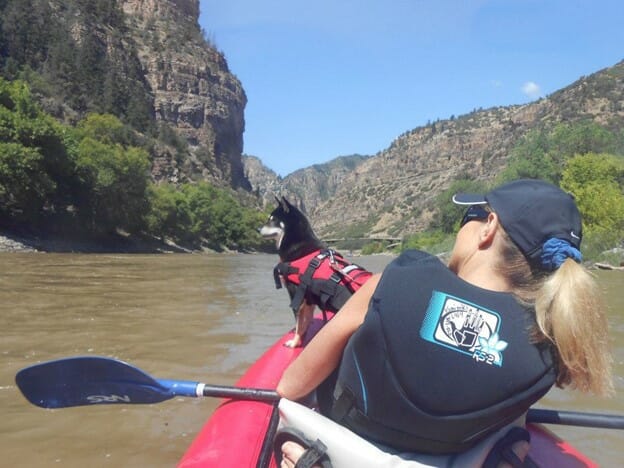 JACKIE KAMINSKI
Visitor Information Specialist
Joined the chamber team in January 2021.

Jackie is a native Coloradoan and moved to Glenwood Springs in 2011.  She enjoys her family (especially her grandkids), friends, and neighbors. She enjoys taking in the "Fun" that Glenwood Springs offers including the local plays, festivals, the hot springs, music in the park and on the mountain top, and watching the surfers ride the wave on the Colorado River. With a BS in Public Relations, she brings experience with non-profit organizations in training, education, and website and print development.
THE THING SHE LOVES BEST ABOUT GLENWOOD:  Rafting the Colorado River with her husband and dogs