The 126th Annual Strawberry Days Parade Applications Are Now Closed!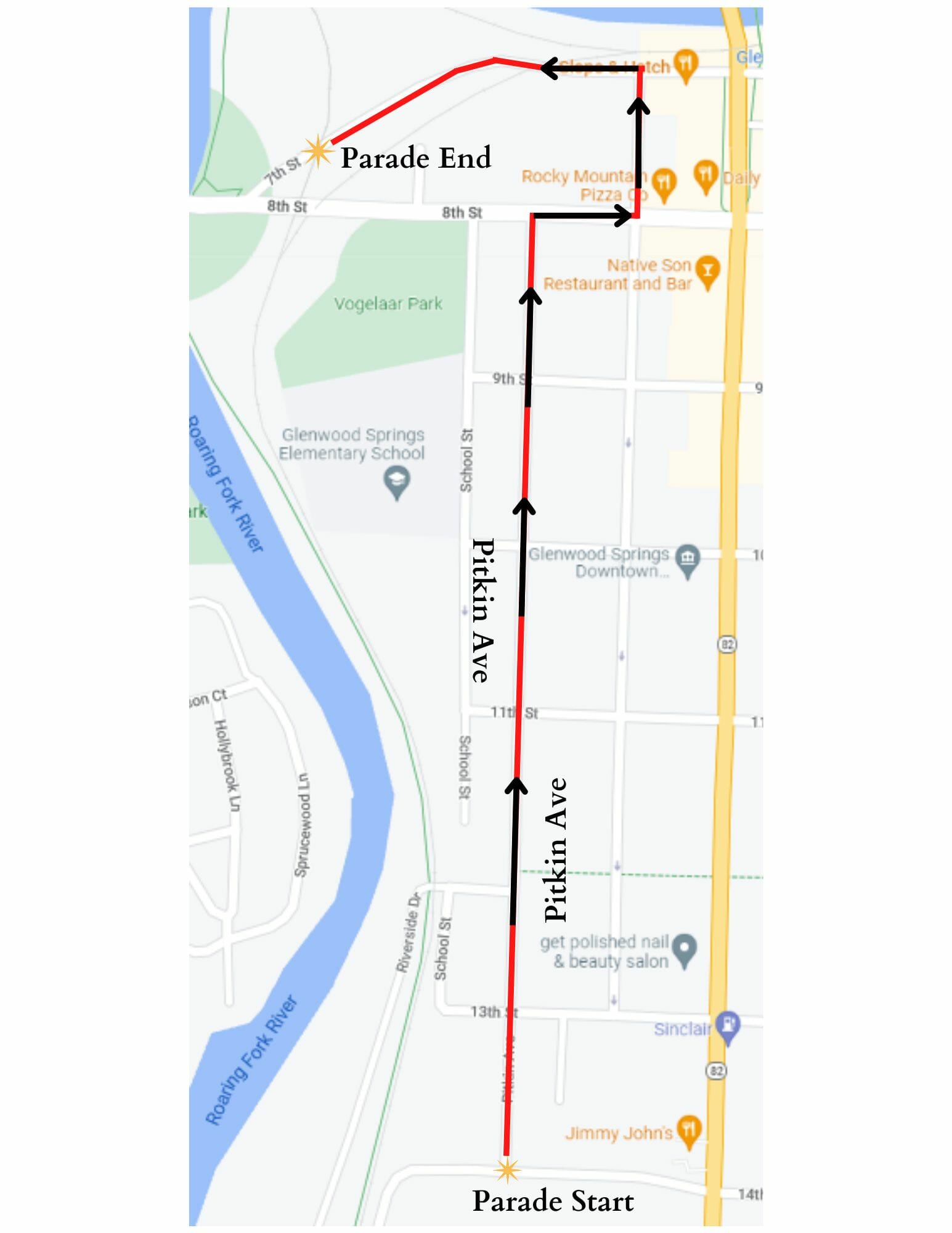 The Strawberry Days Parade will be Saturday, June 17 starting at 10 a.m.
This years parade will be on Pitkin Ave heading north. Please see the map to your left for the parade route.
Don't forget to head to Two Rivers Park after the parade for FREE Strawberries and Ice Cream served up by Kiwanis.
This years theme is "Home Sweet Home." All floats and entries MUST incorporate the "Home Sweet Home" theme in some way. (Think: Glenwood Springs is our home. What does that look like to you?)