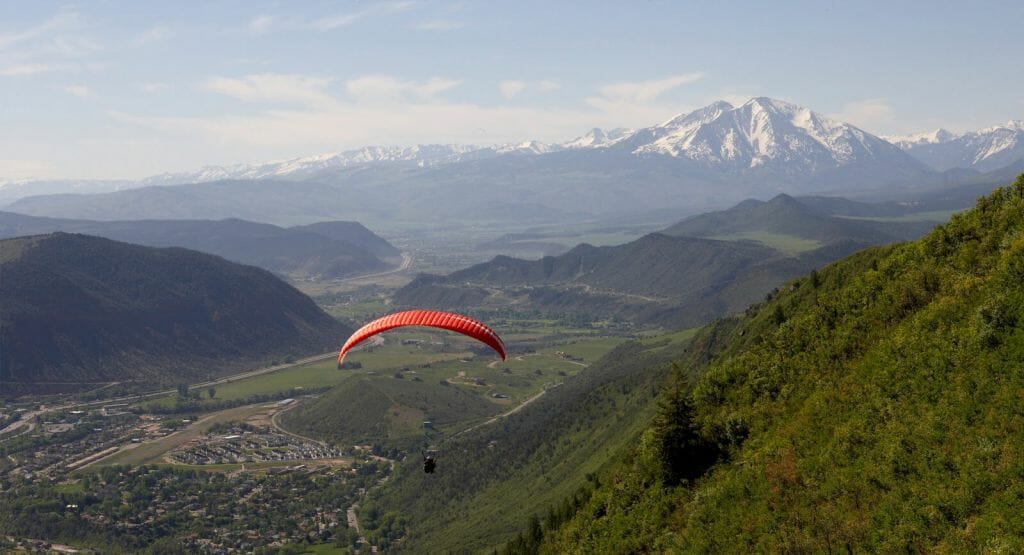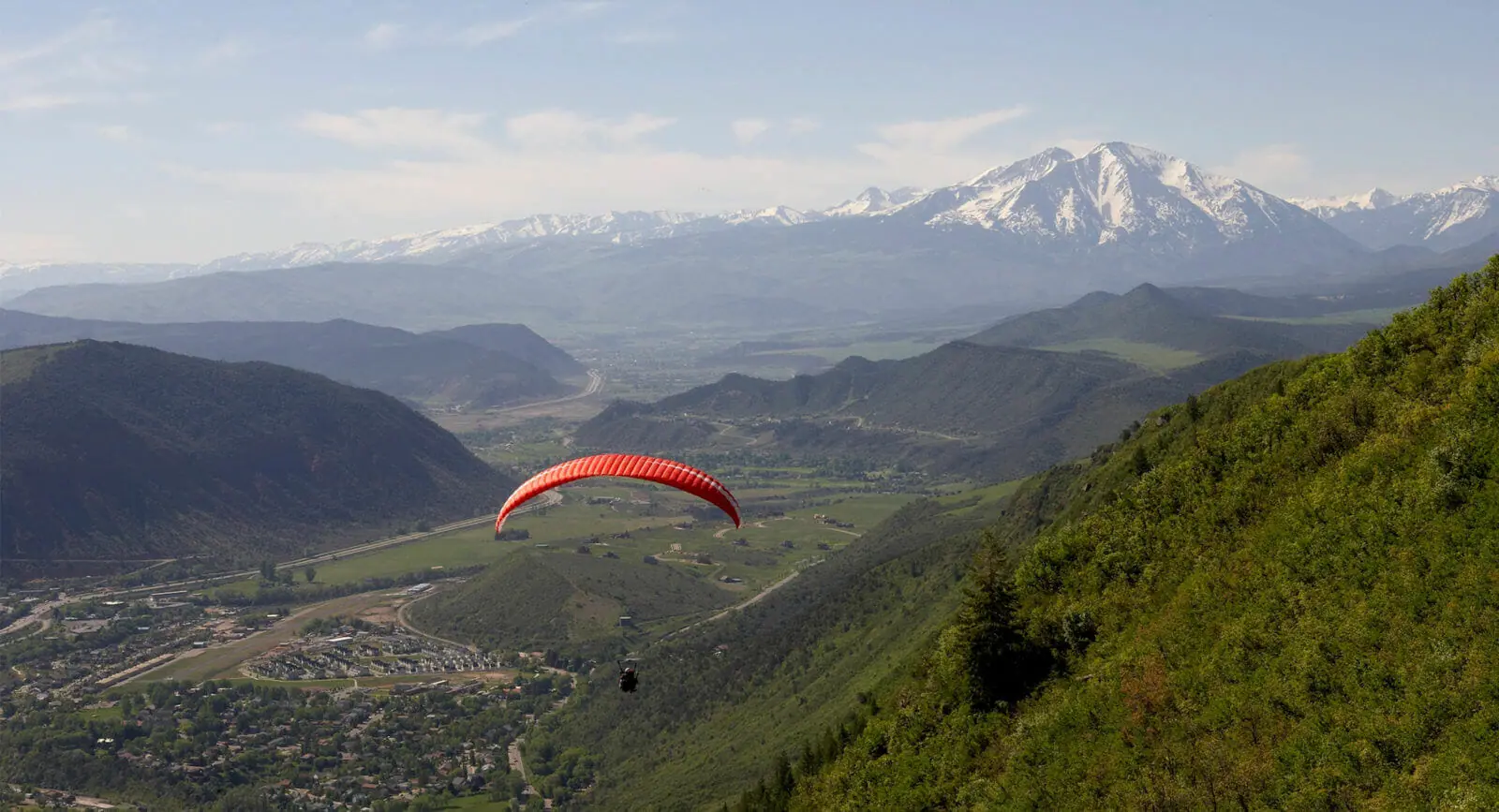 Glenwood Springs is 160 miles west of Denver and 90 miles east of Grand Junction via Interstate 70. Either direction, it's a beautiful drive through the scenic Western Slope or Glenwood Canyon.
Elevation: 5,746 feet above sea level
Population: 9,614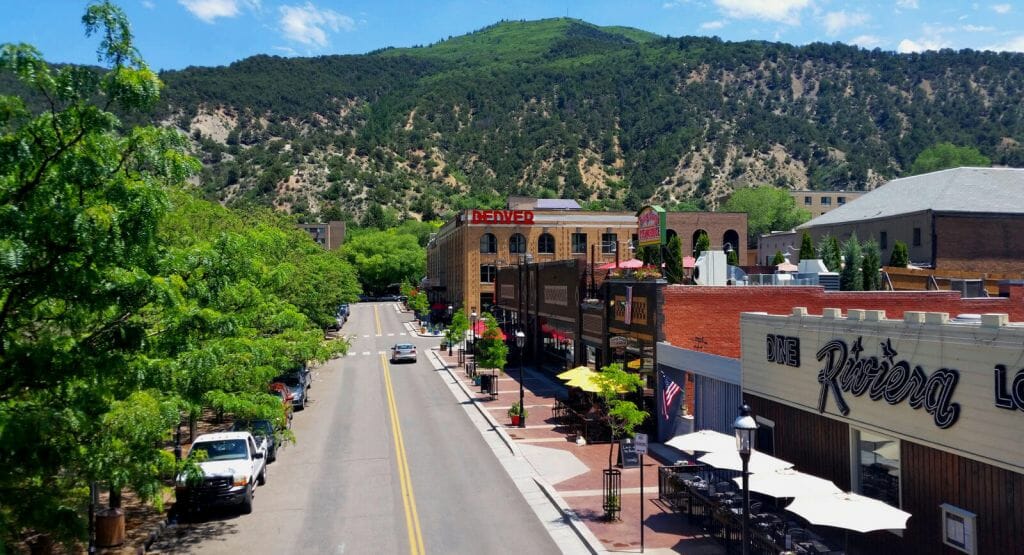 At 5,746 feet, Glenwood Springs enjoys an Alpine climate with virtually no humidity in the summer and very mild winters.
Annual Average Tempertures:
80 degrees – SUMMER (June-August)
60-70 degrees – FALL (September-October)
30-40 degrees – WINTER (December-March)
60-70 degrees – SPRING (April-May)
Annual Precipitation- 18 inches
Average Snowfall at Sunlight Mountain Resort- 250 inches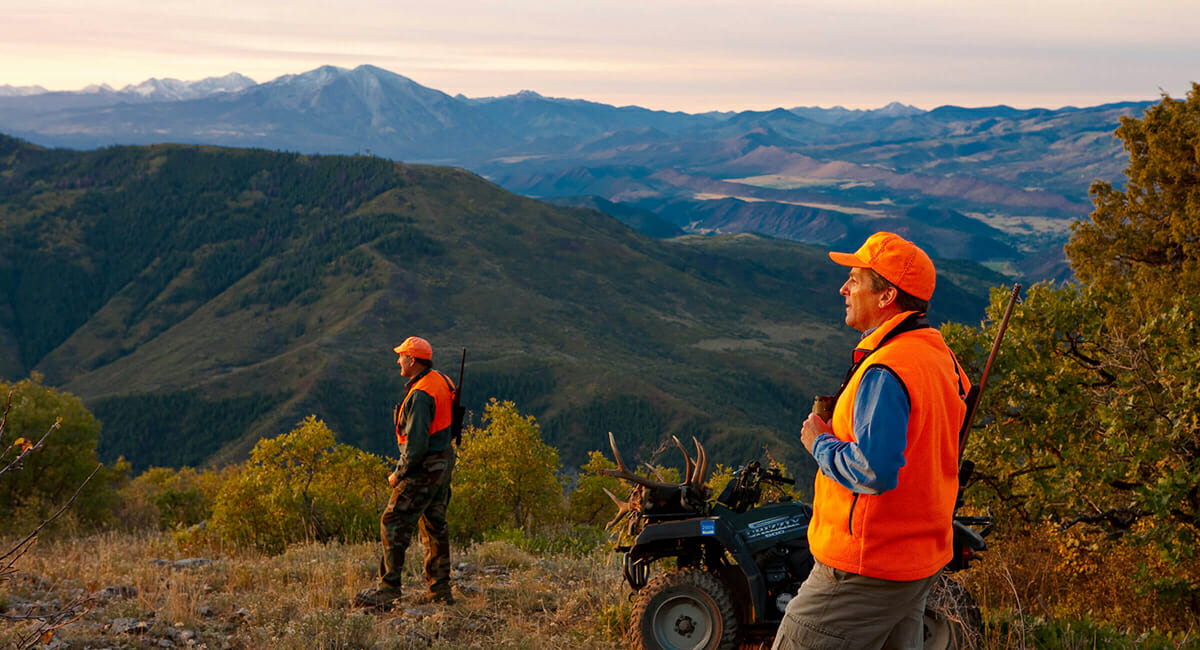 Incorporated on February 10, 1883, Garfield County, Colorado, is named after the 20th President of the United States, James A. Garfield. Born in Ohio on November 19, 1831, Garfield is a very appropriate namesake for a county as diverse as this. Diverse in his background, interests and profession, some part of his life is likely to inspire everyone.
Garfield County is one of the largest counties in Colorado, incorporating nearly 3,000 square miles on the western boundary of the state. The county has more than doubled in population since 1985 and is projected to double in size again by 2040. With this continual population increase and growth pressure comes many transitions within each of the six incorporated communities, as well as changes seen at a countywide level.
With a county that is rapidly changing, it is important to track its physical, social and economic factors, in order to give a general indication of where the county has been, as well as where it will likely go. Information of this nature can be helpful, not only for county and municipal governments, but also for those thinking of starting a business, relocating to the area, or for residents curious about the baseline information about where they live.
Click here to view Garfield County Community Profile.
Accolades for Glenwood Springs
Glenwood Springs featured in book 1000 Places to See in the U.S. and Canada Before You Die, 2016, 2011 & 2007 editions
Colorado Parent named Glenwood Springs #1 for Colorado Road Trip, #1 for Summer Mountain Getaway, and in the top 5 for Mom Getaway.
USA Today/10Best.com, Glenwood Caverns named a Best Cave
USA Today/10Best.com,Glenwood Hot Springs: #4 Best Hotel Pool
Glenwood Caverns Adventure Park was named the Best Kid-Friendly Outdoor Destination, Elevation Outdoors' 2016 Best of the Rockies
Spa of the Rockies, a Top 10 winner, Best for Families, Best for Hot Springs, SpaFinder Wellness
16 Best Places to Live in America, ranked #5, Outside magazine
Glenwood Hot Springs Pool, ranked #1 Best Hotel Pool and Spa of the Rockies ranked in the top 4 for Best Wellness Destination, Sunset magazine
Glenwood Caverns Adventure Park, ranked in the top 4 for Best Family Fun, Sunset magazine
Best Hotel Pool, Glenwood Hot Springs Pool ranked #2, USA Today
Glenwood Caverns Adventure Park, US Chamber Small Business of the Year, SW and South Central Regional Finalist
Hanging Lake named in The West's 9 Most Spectacular Waterfalls, Huffington Post
50 Best Small Town Downtowns in America, Glenwood Springs ranked 34, BestChoiceReviews.org
Glenwood Springs ranked #1 in Top 20 Arts Vibrant Medium and Small Cities, NCAR Arts Vibrancy Index: Hotbeds of America's Arts and Culture
Glenwood Caverns Adventure Park featured on Thrill Factor, Travel Channel
Glenwood Caverns Adventure Park featured on 101 Amazing Thrills, Travel Channel
America's Favorite Towns, Glenwood Springs ranked 16, Travel + Leisure
Glenwood Springs featured, Hotel Impossible: Airing the Family Business,  Travel Channel
Top 10 Small Towns - America's Best Places To Live and Visit, Livability
America's Best Towns for Fall Colors, Travel + Leisure
Glenwood Canyon featured, 10 Best Bucket-list U.S. Monuments and Landmarks, USA Today
Alpine Coaster at Glenwood Caverns featured, 10 Best Roller Coaster Rides of Your Life, USA Today and Park World
America's Best Towns for July 4th, Travel + Leisure
Glenwood Caverns Adventure Park featured, 5 Places to 'Get High' in Colorado (no pot required), TODAY
Glenwood Caverns Adventure Park featured, 8 Amazing American Caves, CNN
Glenwood Hot Springs featured, 10 Spectacular Ski Resort Pools and Hot Tubs, USA Today
Glenwood Hot Springs featured, The 10 Best Hotel Pools in America, Men's Journal
Twenty Best Small Towns in America, Smithsonian Magazine
Contender in Budget Travel's Coolest Small Towns
Hotel Colorado named one of America's Best Hotels for Christmas, Travel & Leisure
Spa of the Rockies, Best Mineral or Thermal Spring Spa, SpaFinder Wellness
Beautiful Colorado: 50 postcard-perfect images, USA Today
Glenwood Hot Springs featured, America's Most Amazing Hotel Pools, CNN Travel
Glenwood Caverns Adventure Park featured on Ride-iculous, Travel Channel
Best of the Road - Top 7 Ski Town, Rand McNally & USA Today
Glenwood Canyon Zipline Adventures featured on CNBC & MSNBC
10 Great Places to Try Stand-up Paddle Boarding, USA Today
10 Best Scenery-Stealing Biker-Worthy Stretches Of US Route 6, Huffington Post
Glenwood Caverns Opens Cliffhanger, Highest Elevation Roller Coaster in US, Huffington Post
Best Hotel Pools in the United States for Families, Smarter Travel, Trekaroo
Rocky Mountain Hot Pools Warm Winter Bathers, USA Today Go Escape
Spa of the Rockies, Best Mineral or Thermal Spring Spa, SpaFinder Wellness
Voted America's Most Fun Small Town, Rand McNally & USA Today Travel
Weekend Getaways to Soak Away Stress, Sunset magazine
Glenwood Caverns Adventure Park featured on Bert the Conquer episode, Travel Channel and Good Morning America
The Pullman, Best New Restaurants, Esquire Magazine
Spa of the Rockies, Best Mineral or Thermal Springs Spa, SpaFinder
Spa of the Rockies, Best Domestic Mineral Springs Spas, Spa magazine
Los Angeles Times, For views of the Rockies you can't see any other way, ride Amtrak's Zephyr
New York Times, Cooler, Farther and Less Crowded: The Rise of 'Undertourism'
ReiseReporter.de, Best Vacation Spot 2019 (Featured in multiple Print and Online Publications – German Article)
Thorsten Brönner – Bike Roadtrip through Colorado (Print and Online Placements – German Article)
TripAdvisor, Colorado Romantic Getaways 
Traveling Foodie,  7 Days in Colorado

Martha Stweart Living, Six Geothermal Pools to Visit in the U.S
Mountain Living, Family Fun Spots for Spring Break
Buzzfeed, Kid-Friendly Family Vacations
Walton Family Foundation, SMALL-TOWN AMERICA HAS BIG-TIME POTENTIAL FOR ECONOMIC GROWTH
Thorsten Brönner – Bike Roadtrip through Colorado (Print and Online Placements – German Article)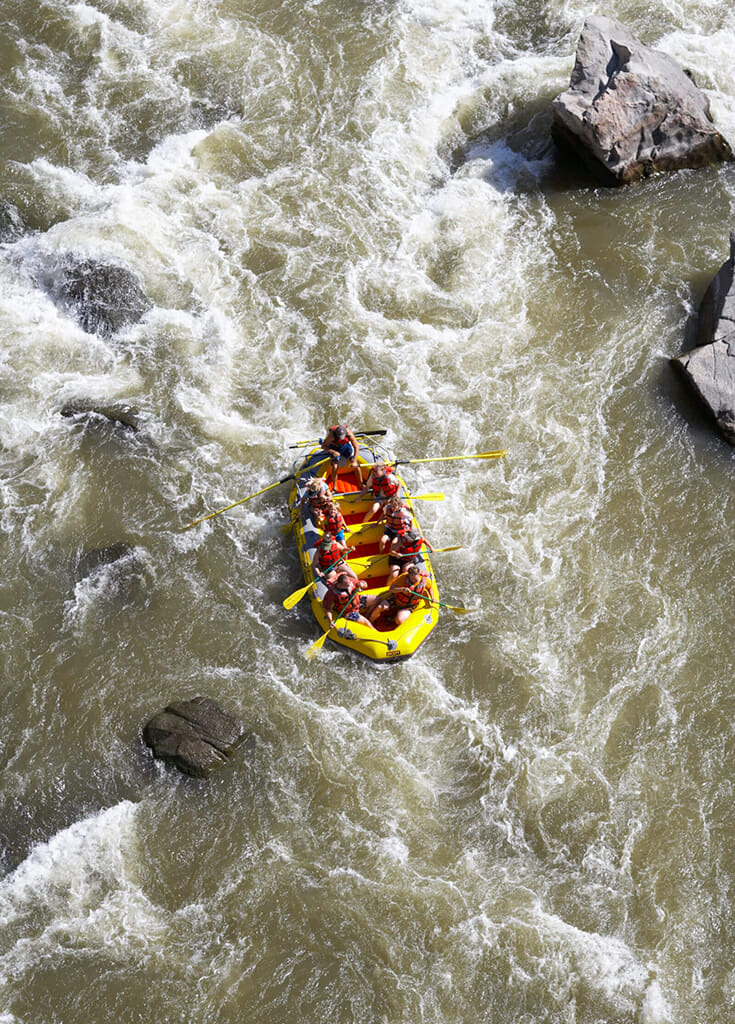 Rafting in Glenwood Canyon
Ute Blessing at Sunlight Mountain Resort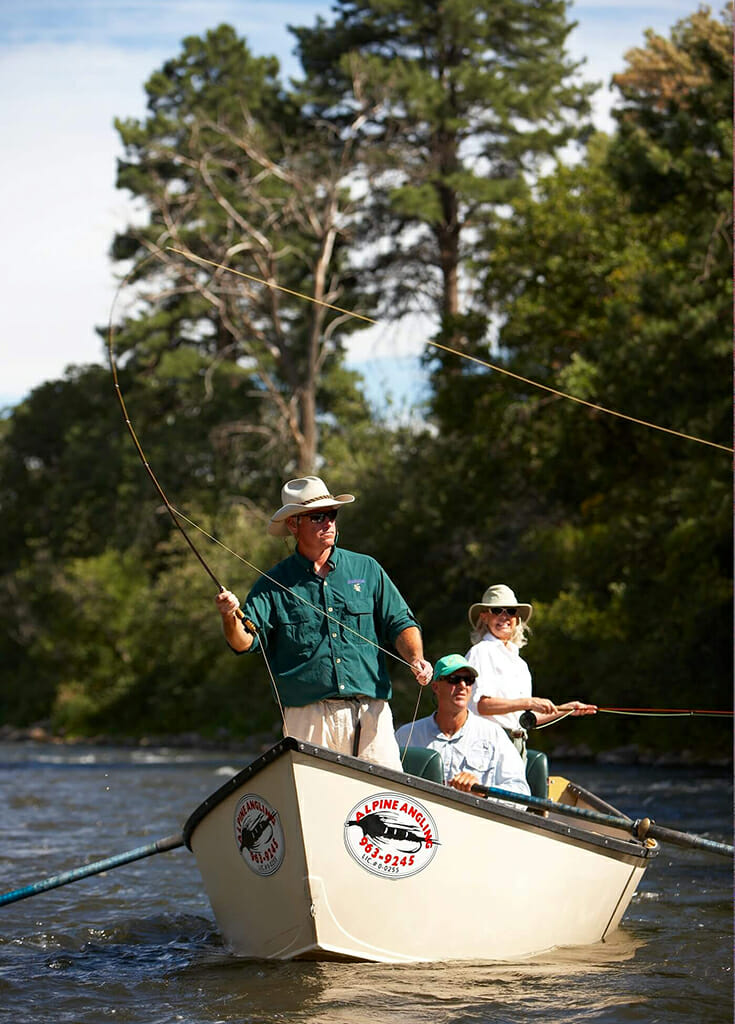 Fly Fishing on the Roaring Fork River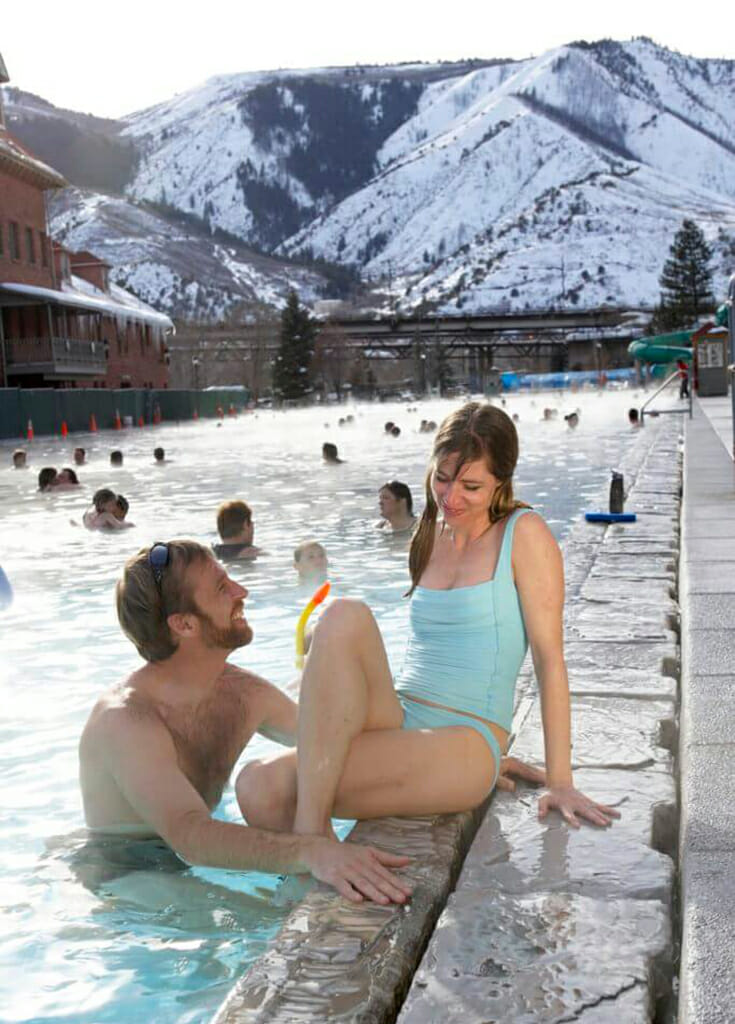 Relaxing at Glenwood Springs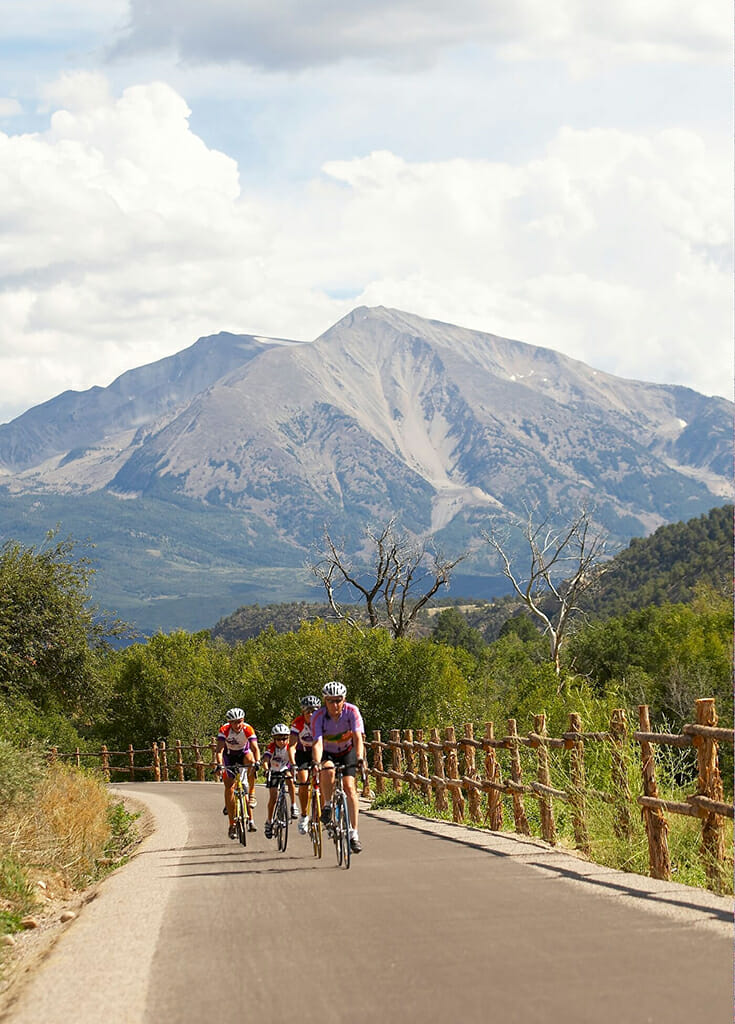 Cycling on the Rio Grande Trail