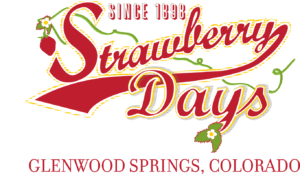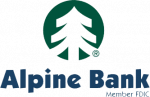 Welcome to Glenwood Springs and the 125th Annual Strawberry Days brought to you by Glenwood Springs Chamber Foundation and Alpine Bank!
The 125th Glenwood Springs Strawberry Days Festival will be held June. 17-19, 2022 at Two Rivers Park. Join us for a hometown parade, live main stage entertainment, a large arts and crafts festival, delicious food, Family Fest, FREE strawberries and ice cream and much more! Enjoy beautiful mountain scenery, plenty of sunshine and our outstanding amenities such as the world's largest mineral Hot Springs Pool and the Glenwood Caverns Adventure Park. Named "most fun town in America" by Rand-McNally and USA Today, Glenwood Springs gets plenty of worldwide notoriety. The Strawberry Days Festival and our Arts & Crafts Show are no exception and it's a weekend you do not want to miss!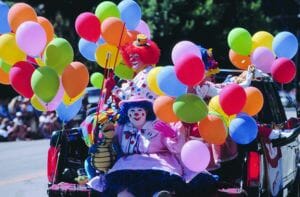 The Strawberry Days Parade will by Saturday, June 18 starting at 11 a.m.  Parade route details are coming soon! Parade Applications are available!  Deadline to submit is Friday, June 3.
This years theme is "125 Years of Awesomeness." Think all things strawberries OR a past Strawberry Days theme.
Some previous themes:
A Berry Special Weekend (2021)
Homecoming (2019)
"Oh! The Places We'll Go! (2018)
50 Years of Peace, Love & Learning with CMC (2017)
Back To The Future (2016)
Glenwood Rocks (2015)
Event Extraordinaire! Roaring 20s (2014)
125 Years of Soaking It Up at the Hot Springs (2013)
The Most Fun Town in America (2012)
There's No Place Like Home (Wizard of Oz) (2011)
Glenwood Springs 125th Anniversary (2010)
A Chinese Celebration (2009)
Alice in Wonderland (2008)
Rinestone Roundup (2007)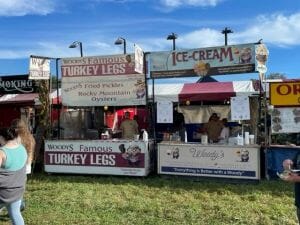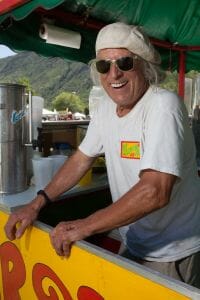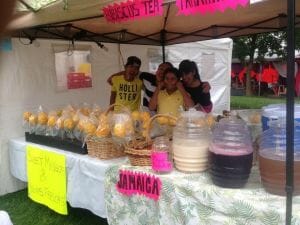 Food vendors are a big part of Strawberry Days! Below is the list of delicious, delightful, and tasty food options that will be at the festival!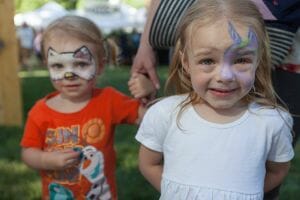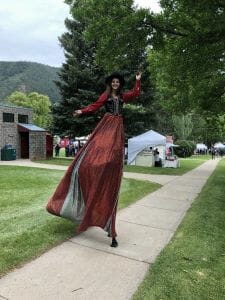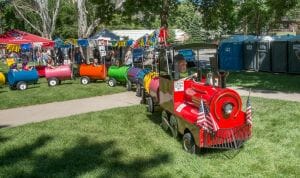 Family Fest offers entertainment throughout the weekend. Kids will enjoy multiple art projects, story time, face painting and more!
Art Projects by The Community Art Center & Mountain View Church
Dance Performances by Legacy Dance Company
Rocky Mountain Mini Train
Salida Circus - Jugglers, Aerialists, Face Painting etc
Vertical Amusements - Walk on Water