Thank You To Our Sponsors:
4:30-5:30p        Cody Jeffryes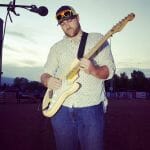 Cody Jeffryes
Born and raised in the Roaring Fork Valley, Cody has been writing and performing his original music throughout CO for the past 15 years. He has a soulful 70's sound with a modern country rock twist. The music he has recorded pales in comparison to his live performances. A must see live show!
6-7:30p             The Queen Bees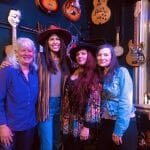 The Queen Bees
FEMALE-Fueled Music for the Heart and Soul
From Americana, Country, Folk, and Bluegrass, this magical, all-female, band weaves together original stories, and new interpretations of classic covers, with stunning harmonies, inspiring melodies, and the perfect feminine touch. Featuring Joey Ball on guitar and vocals, Portia Rogers on guitar, mandolin, and vocals, Pam Rosenthal on upright bass, and Aundrea Ware on vocals.
8-10p                A Band Called Alexis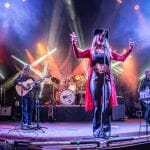 A Band Called Alexis
A Band Called Alexis is a veteran band led by the talent of lead singer, Alexis States. Hear a mixture of classic and contemporary country, rock, blues and more from the polished, energetic, and superb band that is A Band Called Alexis. Alexis lights the stage on fire with her stage presence, and the band will keep you dancing all night long! Having opened for the likes of Tracy Byrd and Jimmie Allen, A Band Called Alexis is your Western Colorado regional favorite! Don't miss the chance to join this band for a night of music and fun that you will be talking about long after their last note!
12-1p         Skinny Eggs Benny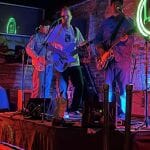 Skinny Eggs Benny
Three gentlemen musicians born to other mothers in other locals, and now converging on the Western Slope of Colorado are Eric "Erock" Kincade on bass and angelic harmonies, Phil Williams on guitar and ear shattering tasty leads, and Jeff Rice on guitars and sultry vocals. Blessed by the Groove Gods and influenced by the myriad sounds of Southern California and the soul rock of the California Bay Area, Skinny Eggs Benny will have you shaking your money maker to a wide genre of rock, rhythm and blues with a little of everything else sprinkled in.
1:30-2:30p         Wild Flight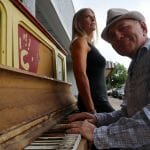 Wild Flight
Wild Flight is a singer songwriter duo from the mountains of Western Colorado. Eric Gross and Emily Jurick are performing shows this summer with a talented backing band. Wild Flight released its first recording in 2020, the self-titled "Wild Flight" EP. The second six-song EP "Drifting" was released last year along with two videos. These songs are written and composed by Eric and Emily with unique arrangements and warm, skillfully blended vocal harmonies. Eric Gross is a singer, songwriter and piano player who spent the early part of his career based in Boston and Nashville, recording and touring with several artists. Eric plays and sings both powerful, soulful tunes and sweet melodic tunes. Emily Jurick writes and sings from her roots in blues, rock and traditional western music. Drawing on her colorful life experiences she uses her sensual voice to tell stories in a creative and fresh style.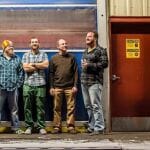 THUNK
THUNK is a straight up 4-piece Americana jam band with a big sound and a blend of hard driving tunes, feel-good songs, and a steady groove. Rich tones and solid vocal harmonies together with a great personalities, provide a stellar live experience. THUNK has an awesome time on stage, and thoroughly enjoys sharing their passion for music with live audiences.
5-7:00p         Martini Shot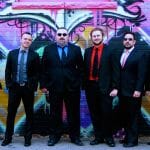 Martini Shot
The Martini Shot is a six-piece, horn-powered, Pop-Rock cover and original band based out of Southern Colorado. The Martini Shot has released four original projects with major influences of Barenaked Ladies, Reel Big Fish, 311, and many others. The band's covers are high energy pop tunes in which they add horns to give it the "Martini Shot flavor". The Martini Shot has had the privilege to open for Eddie Money, Blue Oyster Cult, FogHat, Fire Fall, and Pure Prairie League.  The name, "Martini Shot," refers to the Hollywood slang term for the last shoot of the day.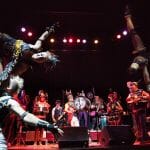 MarchFourth is a joy-inducing force of entertainment. The colorful explosion of brassy funk, rock, and jazz is all about the groove. This larger-than-life group of musicians and acrobats tours the country year-round, bringing a spirit of celebration wherever they go. MarchFourth is, in a word, FUN!
Fifteen MarchFourth musicians traveled from Portland, Oregon to New Orleans, Louisiana to record their fourth studio album, MAGIC NUMBER, self-released in September 2016. With Producer Ben Ellman (Galactic) and Engineer/Producer Mikael "Count" Eldridge (DJ Shadow, Tycho, Trombone Shorty) at the helm, the album is full of the captivating grooves and brassy swagger you'd expect from MarchFourth, plus a healthy dose of New Orleans magic, with guest appearance by Trombone Shorty, Stanton Moore (drums), and Matt Perrine (sousaphone). The album was fan-funded through Kickstarter.
"Perfectly merging the artistic spirit of Portland with the musical spectacle of New Orleans, MarchFourth put on one of the most complete shows of any band on any stage. From rocking big band jam tunes, choreography and feats of strength that need to be seen to be believed, MarchFourth entertains on every level every second they are on the stage…or off!" ~Live for Live Music
"From the first note to the last, the sound was pumping and the fun never stopped… It's worth noting that there are serious musicians behind all the fun. It's obvious these guys (and gals) have had lots of training and formal practice. Talented band geeks turned rebels."  ~USAToday
"Just when you think you've heard it all, suddenly a band crosses paths with your ears and changes everything… Full of auditory goodness..."  ~NYS Music
"Mighty, Explosive, Carnivalesque Brass Band Funk"  ~New York Music Daily
Watch their "Push It Back" live video (Jefferson Theater, 2016) HERE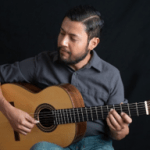 Rodrigo Arreguin
Guitarist and Professional Musician from Tijuana, Mexico. He started to play guitar at the age of 10 and studied Classical Guitar for over a decade. He´s being playing live music since 2005 and his repertoire goes through different styles of music such as rock, pop, jazz, country, flamenco, latino and many more. He's been playing in the Roaring Fork Valley for almost 5 years. His goal on every performance is to make people happy, comfortable and to give everyone a great experience with music.
12:30-1:30p       Silent Chihuahua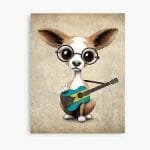 Silent Chihuahua
Silent Chihuahua is a three piece from the Roaring Fork Valley. Jesse Porter, Tom Stem and Cynthia Heckman (and occasional friends) make up this trio, covering many genres of music from the 50's to now, plus originals. Eclectic and original they are a great band to hear.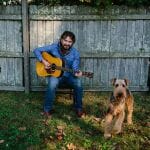 Rodney Rice
Understanding and appreciating Rice's songs which vibrates with memorable melodies rooted in the critical elements of Americana is a solid foundation of thoroughly incisive and engaging lyrics. From unflinching portraits of the working man's plight to stark, confessional love songs, you will leave the show a fan of this true independent artist.  ​Rice is now based in Colorado but perfected his stagecraft from years spent in Texas where he got to see many of the fellow troubadours that he admired perform regularly. Rodney examines the human condition through a songwriter's lens, and his songs, stories, and showmanship are inspired by the musical explorers that came before him but ultimately shaped by his uniquely fresh perspective.