The Glenwood Springs Chamber Resort Association, the Glenwood Springs Post Independent and KMTS host the Issues and Answers Forum each fall and spring when there is an election.  This educational platform is the highlight of the election season for the entire community. It's democracy in action, providing an opportunity for voters to see the candidate in person, ask questions and listen. It reveals both similarities and differences among candidates.
Spring 2023 Issues and Answers City Council Election Forum

When: Monday, March 20 - 5:30-7:30 p.m.
Where: Glenwood Springs City Hall, 101 West 8th Street, Glenwood Springs
The public is invited and encouraged to attend. There will also be a virtual participation option. Access information is posted to the right.
Candidates invited to participate:
Ward 1 
Ward 4 

Mitchell Weimer (Unopposed)

Ward 3

Sumner Schachter & Charlie Willman (Incumbent)

At-Large 

Tony Hershey (Incumbent) & Erin Zalinski
Questions have come from a combination of the public and a media panel. They will be sorted in advance to avoid duplication and to ensure a wide variety of topics are covered. Questions will not be taken from the audience during the event. The deadline for submitting questions has passed.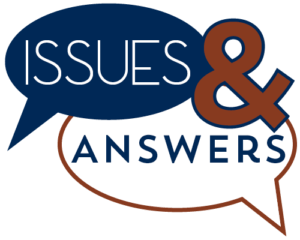 Thank you to everyone who was able to make it to our Spring 2023 Issues and Answers City Council Election Forum! Didn't get to watch it? Watch it now below!