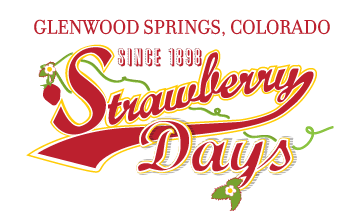 Glenwood Springs' Annual Strawberry Days Festival has been entertaining generations for more than 125 years. The free community festival features live music and entertainment, family activities, an arts and crafts fair, food court and an old-fashioned parade.  The festival always takes place the third Friday, Saturday and Sunday June. Check back soon for a full schedule of events.
Strawberry Days is considered one of the oldest, continuously held civic celebrations west of the Mississippi. Started by the Tri-County Farmer's Union, the first Strawberry Day was June 18, 1898. The intention was to promote some of the state's finest fruits, vegetables and dairy products produced in the region. Local farmers donated strawberries and fresh cream and local ladies baked cakes to serve to nearly 2,000 people from across the state who attended the celebration.
126 years later, it's become part of our community's identity and a tradition that we are honored to preserve. While the community festival has grown and seen lots of changes throughout its history, the heart of the celebration has stayed the same: to gather with friends and neighbors, welcome guests, showcase our community and provide a weekend of free entertainment for residents and guests. One of the longest standing traditions is the serving of free strawberries and ice cream.  In many ways, the festival serves as the official kickoff to summer for the community.
Photos from the 2022 Festival!
Photo Credits: Cassie Coppersmith and Joe Van Wyk.