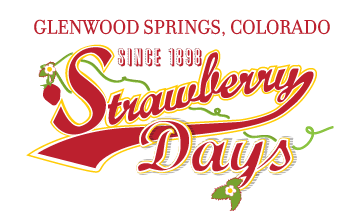 Embark on a journey through time and tradition at the 127th Annual Strawberry Days Festival in Glenwood Springs, where a legacy comes to life. This free community festival, a cherished tradition since 1898, invites you to join in the festivities on the third Friday, Saturday, and Sunday of June.
Originally conceived by the Tri-County Farmer's Union as a celebration of Colorado's bountiful fruits, vegetables, and dairy products, Strawberry Day was born on June 18, 1898. Local farmers contributed succulent strawberries and fresh cream, while community members baked cakes to share with nearly 2,000 attendees from across the state. Fast forward 127 years, and the Strawberry Days Festival remains a vital part of our community's identity, a living testament to our history and values.
As the festival has evolved over time, its heart has remained steadfast—a commitment to bringing together friends and neighbors, extending a warm welcome to guests, and showcasing the vibrant spirit of our community. The weekend is filled with an array of attractions, including live music, family activities, an arts and crafts fair, a food court, and the time-honored tradition of an old-fashioned parade.
Amidst the changes and growth, the essence of the celebration perseveres, offering a weekend of free entertainment for residents and guests alike. A special highlight is the continuation of the longstanding tradition of serving free strawberries and ice cream, a gesture that encapsulates the warmth and generosity of Glenwood Springs.
Join us as we celebrate not just a festival, but a piece of living history that has become the official kickoff to summer for our community. The 127th Annual Strawberry Days Festival awaits, ready to weave together the threads of the past and the excitement of the present in a tapestry of joy and camaraderie.
Photos from the 2022 Festival!
Photo Credits: Cassie Coppersmith and Joe Van Wyk.