Parking & Park Information
Getting To and From Two Rivers Park
Two Rivers Park is conveniently located on the River Trail and within walking and biking distance to a variety of locations in town.
Parking
Festival parking is available in a variety of lots throughout town. Please refer to the map on the right, or click HERE to view the full map with more information!
* Please note that parking at the Centennial Street Lots (across the street from Two Rivers Park), and downtown lots will not be available until after 5 p.m. on Friday, June 17. All lots are first come, first served. 
ADA Parking
We've increased the ADA Parking! The front row of parking stalls at Two Rivers Park will be dedicated ADA parking.
Bike Parking 
Leave the car at home and park your bike at both entrances to the event. Be sure to bring your own lock! Glenwood Springs Bicycle Advocates will be there to greet you, and will answer any bicycle questions you may have!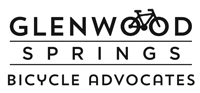 Scan the QR Code to get the map on your phone!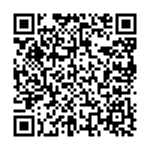 Other Transportation Options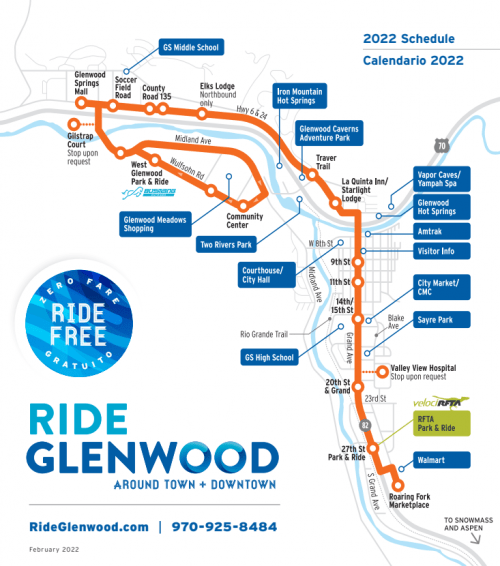 Did you know that Ride Glenwood has a stop at Two Rivers Park?
Ride Glenwood is FREE and has extended hours on Friday and Saturday to 10:30 p.m. Ride to the Traver Trail stop and walk to the park along the NEW Devereux Trail Bridge.
The Traveler provides accessible transportation for persons with an assessed inability to access any other transportation modes that exist in the designated service areas of Garfield County. The Traveler, which is managed and provided by the Roaring Fork transportation Authority (RFTA),  offers wheelchair accessible, curb-to-curb, demand responsive, driver-assisted transportation to Garfield County residents.
The Traveler has extended their hours on Friday and Saturday to 10:30 p.m. Riders need to call and schedule pick-up times in advance. Call The Traveler at (970) 625-1366 or (970) 945-9117.
Things To Know - Park Information
Bring your ID if you plan on drinking alcohol. No outside alcohol or glass can be brought in or removed from the festival.
There are two Alpine Bank ATMs; one is located in the food court area and the other is in the arts and crafts area.
Emergency Services & Lost & Found
The Glenwood Springs Police Department will have a presence at the park and will be the location for lost and found
NO smoking at Two Rivers Park
NO weapons of any kind at the festival
NO glass
NO outside alcohol
NO pets besides service dogs at Two Rivers Park