Beer Garden brought to you by:
"We love participating in Strawberry Days! The music, food and vendors all come together for an amazing weekend of connecting with our community.
Sponsoring the event gives us the opportunity to meet and mingle with both current and potential customers in a casual, fun environment."  Adam Decker of Adam Decker State Farm
Estrella Jalisco
Kona Big Wave
Michelob Ultra
Odell IPA
Stella
Cocktails, Seltzers, Wine Etc:
Cutwater Lime Margarita
Cutwater Strawberry Margarita
Dark Horse Pinot Noir & Sauvignon Blanc
High Noon Grapefruit Vodka Seltzer
Jack Daniels & Coke
Nutrl Watermelon Seltzer
Punching Mule
FESTIVAL HOURS:
Beer Garden
Friday- 4-9:30 pm
Saturday - 11 am – 9:30 pm
Sunday- 11 am – 3:30 pm

Must show ID.  No outside alcohol allowed.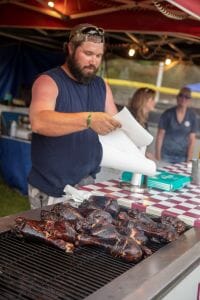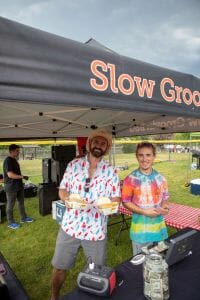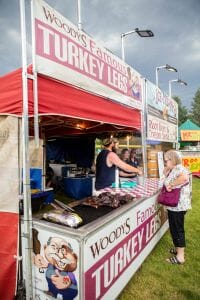 Food vendors are a big part of Strawberry Days! Below is the list of delicious, delightful, and tasty food options that will be at the festival!
FESTIVAL HOURS:
Food Court
Friday - 4-10 pm
Saturday- 10 am – 10 pm
Sunday- 10 am – 4 pm

Armando Tacos
Bravos Food Truck
Colorado Snow
El Bajon LLC
Flavor Stop Food Truck
GSYHA (Glenwood Springs Youth Hockey Assoc.)
Hillbilly Grill Catering Co.
Mama's Pierogi
Nana's Pork Green Chili
Old Tyme Lemonade
Old Tyme Lemonade
Petit Mont-Blanc LLC
Senor Mango
Slaviaka
Slow Groovin BBQ
Texas Twister
Totally Nutz
Voila Crepes
Windy City Eats
Woodrow Concessions