Glenwood Springs a small town with big amenities. From one-of-a-kind gifts to everyday essentials or the latest ski gear, you can find it right here in Glenwood Springs. Whether you dine in, dine outside or takeout, our restaurant scene is unmatched. 
More than ever, let's unite our community around what can happen when we shop local, eat local and support local. 
#ShopGlenwood. #DineGlenwood.  It's just around the corner. 
Explore Glenwood Springs' shopping options. #ShopGlenwood
Explore Glenwood Springs' dining options.  #DineGlenwood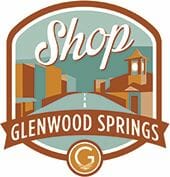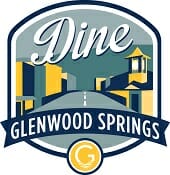 5 Reasons to #ShopGlenwood
When you #ShopGlenwood, you are supporting the community. Whether you are a resident or a visitor, the dollars you spend here are an investment. It is estimated that for every $100 spent, $68-$73 returns to the local economy. Money spent in the neighborhood tends to stay there because locally owned businesses purchase items from other business and service providers, who also spend locally.


---

Glenwood Springs small businesses excel at customer service. Owners make it their personal mission to understand your needs and to help you find what you're looking for - anything from the perfect dress to taking the time to properly tune your skis or bike.


---

Local shops carry a variety of unique products that you won't find any place else. Art on 8th for example, sells beautiful hand-loomed woven goods that provides meaningful work for developmentally disabled individuals. Other items exclusive to the area include local honey, growers of craft beer and upcycled mittens from repurposed sweaters.


---

Shopping small is good for the environment. Because local businesses tend to make purchases closer to home, less transportation is required. When you buy from a small business, you're contributing to less air and noise pollution, fewer cars on the road and a reduction in natural habitat loss and resource depletion.


---

Buying small also allows to you to help those in need. Local business owners provide a tremendous amount of support for non-profits  and community organizations such as local food banks, area school programs, animals shelters, mental health services and many more.


---
Tag your shopping experience #ShopGlenwood.