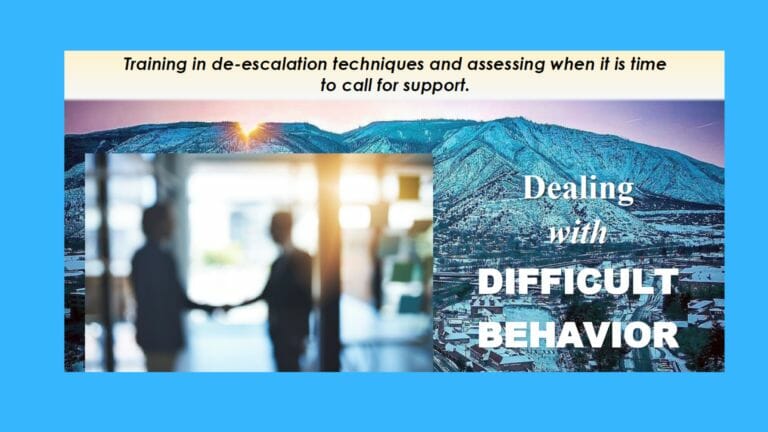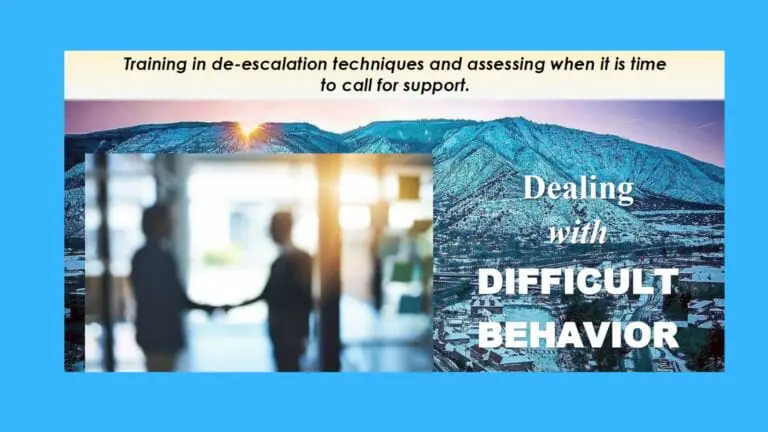 THIS IS A PAST EVENT!
Dealing with Difficult Behavior 
When: Friday, June 11 from 9 a.m. - 10:15 a.m.
or - Monday, June 14 from 6 - 7:15 p.m. or - June 24 from 6 - 7:15 p.m.
Where: Zoom!
Free and Open to the Public

Presented by: Hope Center's executive director, Michelle Muething
Spend one hour to learn practical ways to deal with individuals exhibiting difficult behavior including:
Make an environment safe
Detect warning signs for those in distress
Understand how our reactions can impact another person
Gain an understanding of how to care for yourself and those around you

Glenwood Springs Virtual Educational Series 
When: Wednesday, June 16 from 6 - 7:30 p.m.
Wednesday, July 21 from 5:30 - 7:30 p.m.
Where: Zoom!
Free and Open to the Public

This event series is designed to guide the community of Glenwood Springs in developing solutions for our unhoused neighbors. Over the course of three sessions, we'll hear from experts as they discuss key topics related to homelessness and housing including the driving causes of homelessness, providing trauma-informed care, solutions and industry best practices, and the path forward for our community.
The primary objective for the series is to create a more thoughtful community conversation about the issues and to invite more community members to actively participate in the solutions. A secondary outcome will be to identify 1-2 solutions that are immediately implementable in 2021.
This event is proudly sponsored by The Interfaith Alliance of Colorado, The City of Glenwood Springs, CHFA, and the Glenwood Springs Chamber Foundation.
If you weren't able to view the homelessness educational series session live, you can check out the recording linked below.
View the recording in English: https://youtu.be/NeNZnRhZhzc
View the recording in Spanish: https://youtu.be/zg0GkouW-Qw
Business & Breakfast
When: Second Tuesday of every month from 9 to 10:30 a.m.
Where: Online
Join us each month to learn about tools and gain skills to help your small business succeed and grow.
The next webinar will be held in June 2021.
Free and Open to the Public

This event series is free, open to the public, and presented by the Glenwood Springs Chamber Resort Association, Glenwood Springs Post Independent, BlizzardPress, River Blend Coffee House, Colorado Mountain College, and Garfield County Libraries.